You can go to a football or basketball game no matter where you live, but South Florida is a great place for sports fans because there is a high concentration of teams. That means more games and more fun. If you're planning to move to South Florida, consider living in Palm Beach, Fort Lauderdale, or Miami to be close to all of the sports action. Fort Lauderdale is a good middle ground and a little less crowded, too. Take a look at these six popular sports teams you can watch live in South Florida.
Miami Heat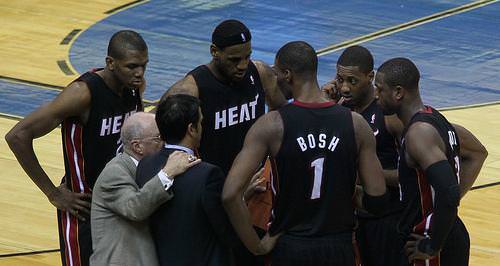 Image via Flickr by Keith Allison
If you're into professional basketball, the Miami Heat always builds a competitive team. It is part of the Eastern Conference of the NBA and owned by Micky Arison (also owner of the Carnival Cruise Corporation). The Miami Heat plays in the American Airlines Arena in Downtown Miami, which is just a day trip away if you live in Fort Lauderdale.
The Miami Heat has won three championships so far, 2006, 2012, and 2013. It's longest winning streak was 27 games in 2013 and they have a promising season coming up. Some of the most famous Miami Heat players include Dwayne Wade, Lamar Odom, and LeBron James. The team's biggest rivals are the Chicago Bulls, New York Knicks, and Boston Celtics. Put on your black, red, and orange and go cheer on the Heat.
Florida Panthers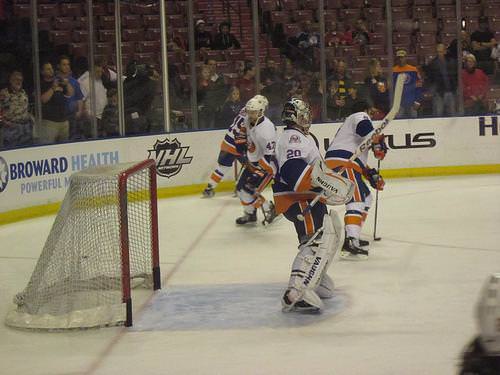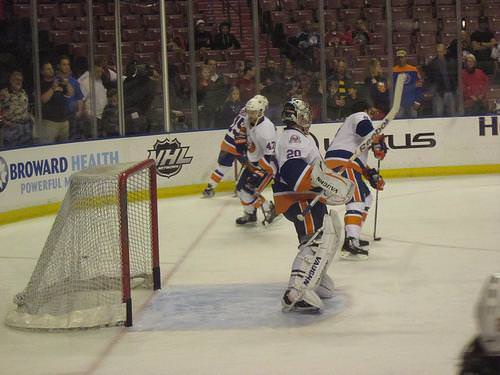 Image via Flickr by Doug Kerr
Located in Western Broward County, the Florida Panthers are a professional hockey team in the Eastern Conference of the NHL. The team plays at the BB&T Center in Sunrise, Florida. As a relatively new NHL team, the franchise is still trying to build a competitive force, but the Panthers are still fun to watch. Although, the team did make it to the Stanley Cup Finals during the 2012 season, which might mean there are some good seasons ahead of them.
The main colors of the Florida Panthers are red and white, but there are accents of blue and gold found all over its jerseys. Grab some sports memorabilia and gear and head on down to Sunrise to catch a game. Or stay at home in Fort Lauderdale and watch a game on TV.
Miami Dolphins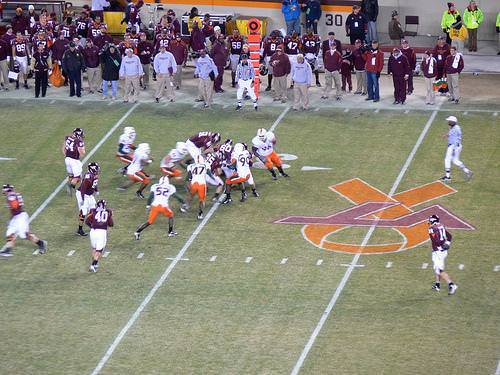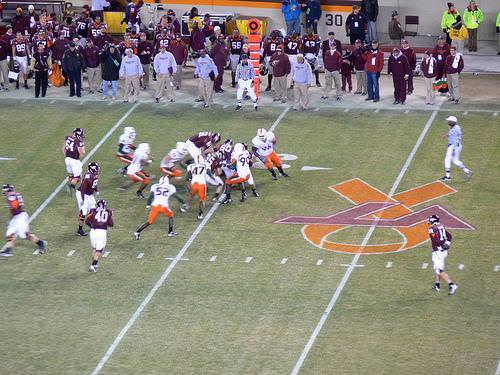 Image via Flickr by Mark Freeman
Football fans living in Fort Lauderdale and the surrounding area should head down to Miami to catch a Miami Dolphins game when the NFL is in season. This professional football team is in the East Division of the NFL and they play at the Sun Life Stadium. As one of the oldest teams in the NFL, you'll be greeted by a huge group of fans that will make your experience even better.
The Miami Dolphins have made several Super Bowl appearances, but actually only took home the championship in 1972 and 1973. The team has a training facility at Nova Southeastern University in Davie, Florida, that has a domed field to let the team practice during thunderstorms. Grab an orange and turquoise jersey featuring the Miami Dolphin's logo so you're prepared to cheer the team on during the season.
Miami Marlins
Image via Flickr by Dan Lundberg
If you're into baseball, you can catch a Miami Marlins game at Marlin's Park in Miami, Florida. It's just a short drive from lots of cities in South Florida, such as Fort Lauderdale. As part of the Eastern Division of the MLB, the Miami Marlins have a lot of competition. Plus, the team has only been a franchise since 1993 (originally Florida Marlins), so it is still building up its players and standing in the league. Of course, it's still a lot of fun to catch a game and the Marlins actually have taken home a championship in both 1997 and 2003.
The Miami Marlins have lots of team colors, but the primary ones are orange and white. However, you'll sometimes see grey and black uniforms, too. Accents on the jerseys include yellow, light blue, orange, black, white, and grey. Some of the most notable former players include Josh Beckett, Kevin Brown, A.J. Burnett, Mark Buerhle, and Jeff Conine.
Miami Hurricanes
Image via Flickr by Christopher Bowns
Representing the University of Miami, the Miami Hurricanes is a popular college football team. The team has won five AP National Championships and is always listed high in the polls. Currently, the Miami Hurricanes play at Sun Life Stadium, so it is a nice venue for people that want to watch the game. The team's biggest rivals are the Florida Gators and the Florida Seminoles.
If you live in South Florida and want to get your football fix, go see the Miami Hurricanes play. However, don't forget to wear your orange and green to fit in with the crowd. There is something about college football that brings excitement to a crowd, probably the crazy college-aged fans.
Florida Atlantic Owls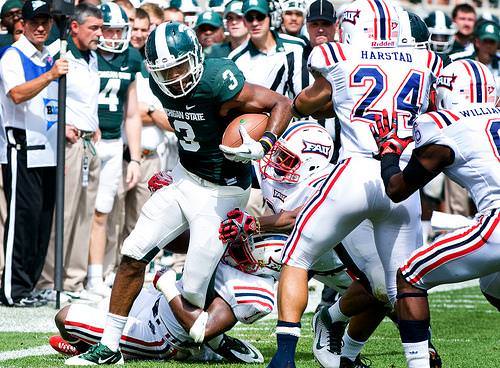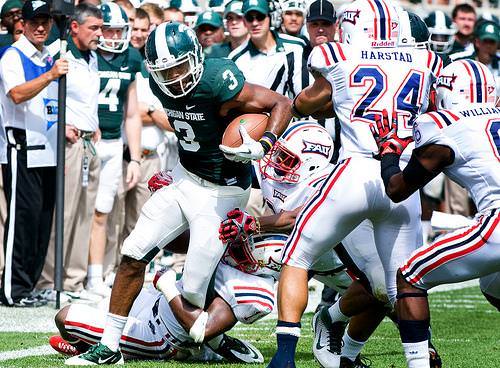 Image via Flickr by Matt Radick
Despite its status as a mid-major university, Florida Atlantic University has a good sports program, particularly in football, and has attracted several high-profile coaches. This means you'll see lots of football stars come out of this school. The Florida Atlantic Owls had a rough start in 2011, but quickly became a team worth watching after only four years of recruiting and training.
If you want to catch a football game, you'll have an awesome experience at the FAU Stadium. Plus, you don't have to pay NFL prices to have fun. Just grab a blue, red, or silver jersey and come support the Owls in Boca Raton, Florida.
As you can see, there is no shortage of sports teams in South Florida, especially if you live centrally in a city like Fort Lauderdale. You can drive to several sports venues and see almost any sport you wish. If you're a major sports fan, South Florida is a great place to live, not to mention all the other great attractions, such as the beach, warm weather, and cultural scene.