Whether you call yourself Generation Y or a Millennial, there are plenty of things to do in Fort Lauderdale for teens as well as twenty and thirty-somethings. From the nightlife to the outdoors and everything in between, the city has something to offer just about any Millennial looking to have a good time. The following is just a few reasons why Fort Lauderdale is more than a sleepy beach town.
The Las Olas Boulevard Shopping District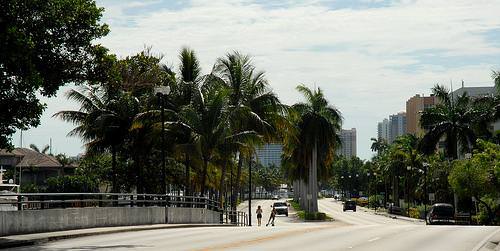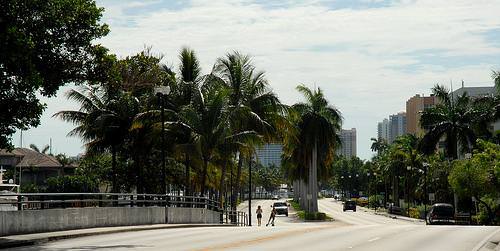 Image via Flickr by Luigi Rosa
Right on the waterfront is one of the prime shopping and dining locations in South Florida, the Las Olas Boulevard Shopping District. Not only is Las Olas Boulevard a great place to spend the afternoon shopping, but when day turns into night, the boulevard comes to life with tons of restaurants and bars.
It doesn't matter if you're looking for fine dining along the waterfront or a trendy bar with live music, Las Olas Boulevard has something for every Millennial. The best part is, if you live across the water, water taxis are available to take you home after a long night of partying.
Cinema Paradiso
For those Millennials who consider themselves film aficionados, Cinema Paradiso is an arthouse movie theater in the heart of Fort Lauderdale. The theater shows everything from the classics, to foreign films, to edgy indie films, making it the perfect spot for date night or any night.
The thing that sets this theater apart, besides its eclectic selection of films, is the fact it serves beer, wine, and mixed drinks alongside all the traditional concessions. Cinema Paradiso is truly a Fort Lauderdale hot spot for the young crowd.
The Beach
That's right, what better way to spend your day than at the beach? Fort Lauderdale has plenty of sandy beaches and surf to keep Millennials satisfied. Whether you're an avid sunbather or into water sports, the Atlantic Ocean is the number one attraction in Fort Lauderdale.
There are a number of kayak, surfboard, and Jet Ski rentals scattered along the beachfront, so Millennials can choose their own adventure. In fact, between the beaches and nightlife, visitors might even consider relocating to Fort Lauderdale so they can live the dream everyday.
Tap 42
Millennials looking to tap into Fort Lauderdale's social spirit should definitely check out Tap 42 Bar and Kitchen. The name isn't just for show, because Tap 42 serves over 40 craft beers as well as experimental hand-crafted cocktails.
The good times don't stop with the drinks at Tap 42. In fact, this trendy bar and restaurant is known citywide for its bottomless mimosa brunch, which is served every weekend. It puts a whole new spin on the traditional Sunday brunch.
Ski Rixen
For Millennials with a passion for extreme sports, Ski Rixen is the perfect place to get your adrenaline fix. Whether you're a wake boarder or water skier, the park's cable system is designed to sling you around the lake without a boat. It's fast fun for thrill seekers.
Above is just a sampling of some of the things Millennials can do in the not-so-sleepy town of Fort Lauderdale.