Lots of people retire to Florida because of the warm weather. That's why there are so many communities targeted at senior citizens. Of course, you have to be careful where you decide to live in Florida because some areas are not as welcoming as others. If you're looking for an area that caters to seniors, Ft. Lauderdale is a popular pick because of the attractions. Take a look at these six things to do in Ft. Lauderdale and why they are popular among the retired population.
Enjoy the Sun and Sand on the Beaches
Image via Flickr by Kathy
Ft. Lauderdale is a beachside resort town, which means you can go to the beach practically any time of year. It also means that your family if always going to want to come and visit. It's pricey to spring for a water-front property in Ft. Lauderdale, but well worth the view if you can afford it. However, chances are good that you can find a property near one of the 150 canals so you can have easy access to your recreational water vehicles.
Some of the best beaches in Ft. Lauderdale include Hillsboro Beach where you can take lighthouse tours, Pompano Beach for fishing and golfing, and Llyod Beach State Park where you can go kayaking. However, if you'd rather walk on hard ground, the Riverwalk is a scenic shopping district located right along the water. You can even take a dinner cruise or water ferry from one of the ports to see the sights around Ft. Lauderdale.
Taste Fine Cuisine from Around the World
Ft. Lauderdale has a lot to offer in terms of restaurants and nightlife. You have all the beach bars and restaurants along the water and then the more upscale eateries in the center of town. This means that you can find just about anything you're in the mood to eat in Ft. Lauderdale.
Try Yolo (You Only Live Once) on Las Olas Boulevard. The seafood is always perfectly cooked and there are a wide variety of menu items. Two of the best meals include the California Spinach Salad and the Prime Rib.
If you want an authentic tavern experience, the Greek Island Tavern is a place you won't want to miss. The menu is huge, but everything tastes great. The lamb is good and the Greek salads are mouthwatering. It's even open pretty late.
Another place you'll want to try in Ft. Lauderdale is the Coco Asian Bistro & Bar. It is located on Cordova Road. The bistro is chic and stylish and the Chef is from Thailand. You can sample dumplings, curry, spring rolls, and more. The menu is pretty expansive, too.
Spend the Day Shopping on Las Olas Boulevard
Often compared to "Rodeo Drive," Las Olas Boulevard is one of the best shopping districts in Ft. Lauderdale. It has specialty shops, restaurants, museums, and ten art galleries to explore. Las Olas Boulevard is a great place to spend the day and get some exercise, but it also has a happening nightlife. It beats walking in a mall any day because of the unique architecture and scenic tree-lined streets. If you can find a senior home near Las Olas Boulevard, you'd never be happier.
See New Theater Productions Year Round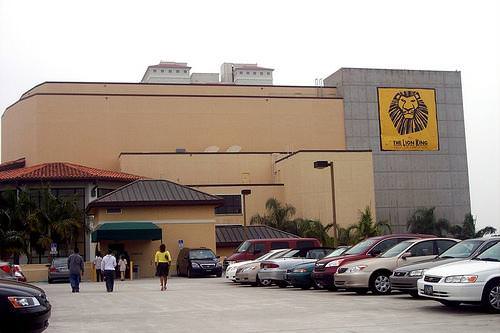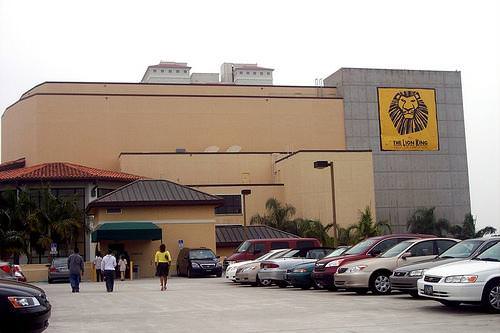 Image via Flickr by Bob. B. Brown
Whether you live in Downtown Ft. Lauderdale or one of the surrounding suburbs, there are theaters nearby. One of the largest is the Broward Center for the Performing Arts. It hosts theater productions year round and you will occasionally get to see a traveling Broadway show there. Additionally, the Broward Center has a dinner theater called, "Laffing Matterz," where you can spend an enjoyable evening seeing skits and performances while eating a good meal.
Other theaters in Ft. Lauderdale include Andrews Living Art Studio, Fort Lauderdale Theater, and Cinema Paradiso. Each one offers a different experience with both professional and aspiring actors. You can even see a musical, if you want to.
Explore Museum After Museum
There is no shortage of art and culture in Ft. Lauderdale, there are a few dozen museums and art galleries for you to explore. As a matter of fact, 10 art galleries are located right on Las Olas Boulevard, in addition to a couple of museums. Of course, no matter where you live in Ft. Lauderdale, there will be an art gallery or museum nearby, maybe even within walking distance.
The Museum of Art Fort Lauderdale is one of the local favorites. It is located at Nova Southeastern University off of Andrews Avenue. You can view rotating exhibits or attend when there is a special event.
If you enjoy antique cars, one museum you won't want to miss is the Fort Lauderdale Antique Car Museum. It features several Packard motor cars from the 1900s to the 1950s. All of the cars are in working condition and restored pristinely.
If you're interested in African-American art and history, the African-American Research Library and Cultural Center is a great place to spend a few hours. There are thousands of books, artifacts, and sculptures to peruse. Similarly, the Old Dillard Art and Cultural Museum features African-American exhibits, with many contributions found locally in the Ft. Lauderdale area.
Travel with Ease to Popular Vacation Destinations
You'll never run out of things to do in Ft. Lauderdale, but that doesn't mean you won't want to travel when you're retired. One great thing about living in this city is that you have easy access to several airports, which makes getting away fast and convenient. Just think about it, you're only a short flight from places like New York City, Boston, lots of tropical islands, and more. Ft. Lauderdale is even pretty close to Miami if you're ever inclined to take a day trip there.
Even though Ft. Lauderdale is often considered a vacation destination, it is a wonderful place to retire. It has abundant health care, no state income tax, unbeatable weather, and plenty of attractions to keep you busy. Get a real estate agent and start looking for a water-front property or a home near Las Olas Boulevard.